The Counselor Team at CAMP 99 makes every day fun and exciting! We handpick the best counselors who strive to give your child the best summer camp experience!
We background check every counselor and also require CPR and/or First Aid Certifications. CAMP 99 counselors help your children come out and play every day!!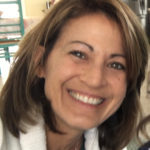 Ms. Missi
The philosophy behind CAMP 99 is simple - we give parents an affordable option to summer care, while providing a safe, secure facility for their children to play and interact with their peers. The most important factor, in my opinion, is that we are an electronic free camp so the children have the opportunity to become more socially and physically active.
Mr. Chris
I believe that bringing parents an opportunity to have their children in a safe, secure facility is extremely important. We work with the state to ensure that our camp gets their A+ approval. It is very satisfying to see children outside, running and playing and getting the exercise that they should, in a supervised, safe facility with qualified staff members.
Ms. Jen
Head Counselor
I have been working in education for eight years in the Cherry Hill Public School District. I have been at CAMP 99 since day one! The reason I come back every year is because of the kids. 
Mr. Drew
Lead Counselor
I am currently attending Rutgers, double majoring in Childhood Studies and History with a minor in Psychology. I enjoy working at CAMP 99 because I want the children to have a fun summer. I remember being their age and sometimes being bored some days during summer break and not having a place like camp to go to. So I like to come in and make sure the children have a good time and smile at least once throughout the day (more than once is welcomed!)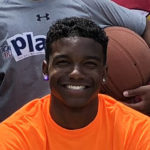 Mr. Jared
Counselor
I am currently studying psychology and playing basketball at William Paterson University. I'm majoring in psychology. I enjoy working at CAMP 99 because I enjoy working with the kids and staff every day. We always find ways to mix it up and have fun!
Miss Sarah
Counselor
My name is Sarah Auletto, I am 17 years old and a junior at Sterling High School. I am looking into majoring Pediatric Physical Therapy. Ensuring all the kids are safe is my best interest. This summer will be my second year working at CAMP 99, in school most of my classes are working with the Early Childhood Education Program. My favorite thing about CAMP 99 is how we all work together to make the summer fun and safe. Being apart of this organization has brought a lot of friendships and inspiration for my future career.
Miss Ashley
Art Director
I am a senior at The College of New Jersey (graduating in May 2019!!) where I am studying Art Education. My hobbies include creating art, traveling, and reading. Throughout the school year, I teach at a marching band and indoor percussion ensemble. This is my second year at CAMP 99, last year I was a counselor, and I am so excited to return as the art director! I love to work at CAMP 99 because I come to work with a smile, and I leave with that same smile. The staff is one big family and the campers love to come out and play!
Mr. Kevin
Lead Counselor
My name is Kevin Dippold. I am 20 years old and will be a Third Year Education Student this upcoming fall semester at Rowan University! This summer will be my second year working at CAMP 99, and prior to working here, I was a camp counselor at another facility for two years. This will be my fourth year working with children in a camp setting. Additionally I work as an assistant preschool teacher, substitute teacher and student volunteer at a number of different places. Also, during the academic year I run off campus trips to afterschool programs through Rowan's Volunteering office as an Undergrad Coordinator and am a part of Rowan's partnership with the Big Brothers/Big Sisters organization. I began working at CAMP 99 last year after hearing about it through a family who used to send their kids to my other program. I absolutely adore CAMP 99 and believe it is one of the best organizations I have ever been a part of. The passion for the campers is shared by all members of the staff. It is truly an environment aimed towards the success of all those involved! The campers and counselors truly become a part of your family, and that is why I feel like CAMP 99 is my second home!
Mr. Ryan
Counselor
Bio Coming! Stay tuned!
Mr. Pat
Lead Counselor
I am currently Studying Inclusive Childhood Education and playing baseball at Wells College in Central New York. I  Graduated from Haddon Heights High school in 2017. I love working at CAMP 99 because the campers always remind me how important it is to have fun every single day.
Miss Megan
Counselor
My name is Megan and I am 22 years old. I will be graduating from Neumann University with my Bachelors Degree in Early Childhood & Special Education in Spring 2019. I am also the President of my University's Dance Club. This experience allows me to choreograph and perform for our annual Spring recital. This will be my second year working at CAMP 99. There are so many different aspects that I love about working with the campers at CAMP 99. First, the level of unpredictability is exciting! I love that no day is the same and the campers keep me on my toes. I admire their endless energy and honesty in making each day fun and exciting. From the various crafts and games the campers participate in, I learn something new everyday and feel motivated to make each day meet their interests. I look forward to another fun summer!
Miss Emily
Counselor
My name is Emily Auletto, I'm 19 years old and attending my first year at Camden County College. I am majoring in Early Childhood Education. My interest for working with children has continued throughout high school till today. This summer will be my second year working at CAMP 99. Before joining here I worked at another camp for a year. Also during the school year I babysit and volunteer at the day care across from my college. CAMP 99 has not only gave me a giant family but has helped me expand my passion for helping children. We all get through the summer having so much fun, making it so hard to leave for the school year. I am so happy to be apart of this organization and to make so many friends along the way. 
Miss Donia
Lead Counselor
Hello! My name is Donia Abdelaal and summer 2019 will be my third year as a counselor at CAMP 99. I am currently a Junior at Rider University studying Elementary Education and Multidisciplinary Studies with a minor in Early Childhood. I enjoy my job because it is rewarding in many aspects such as getting to be a role model for my campers, playing and having fun all day, and helping campers gain life long lessons and friends!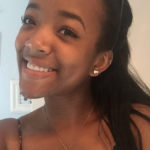 Miss Dionne
Counselor
Hi! My name is Dionne Smith and I am currently attending Towson University for my Bachelor's Degree in Speech-Language Pathology and Audiology. I plan on one day using this degree to work with one-on-one with children who have various communication disorders. The kids here at CAMP 99 are so great because they give me a glimpse of what it's like to work with amazing little kiddos everyday! I look forward to having a great and fun-filled summer with the campers!
Miss Ash
Counselor
Hi! My name is Ashleigh Neilio, and I am a senior at Paul VI High School. I will be attending Belmont University in Nashville, Tennessee to study Music Business next year. During the school year, I love to sing, dance, act in my free time. I spent my childhood attending a different camp, so I know how much of a positive impact summer camp can have on a child. This will be my second summer at Camp 99, and there was no question about whether I would be returning. Camp 99 creates such a fun and safe environment for both the campers and staff.  I am so excited for another great summer and all of the memories we are going to make!
Miss Kayla
Lead Counselor
Hi! My name is Kayla Costigan. I am 21 years old and this will be my third summer working at Camp 99. I am a Junior in the Honors College at Rutgers University majoring in Childhood Studies and I am also enrolled in the early Graduate program where I am working towards my Masters of Arts in Teaching. During the school year, I work at an after school program as well as assist in a Kindergarten classroom. CAMP 99 is the only place I want to spend my summers! I enjoy working with the children at camp because they are always ready to have fun! Whether we are creating arts and crafts, having a dance party, singing songs, or playing sports, we are always having fun and making friends! Being a counselor at CAMP 99 has been one of the most incredible experiences of my life and I look forward to another fun summer! Come out and play!
Miss Mattie
Counselor
Hi I'm Mattie Whalen. I attend McDaniel college in Westminster, Maryland. I also play softball for McDaniel. I grew up in Magnolia and I love working with kids. I plan on graduating from McDaniel with a major in Kinesiology and a minor in ASL as well as Education. Can't wait for smiles and fun in the sun this summer at CAMP 99! 
Miss Gabby
Counselor
Hi! My name Gabrielle Italiano. I am 18 years old and in the fall will be starting my freshman year of college where I will studying elementary education. This is my fourth year working at camp 99 and in high school I participated in the the early childhood education program. Working at camp is my favorite part of the summer. I love coming to work each day and look forward to the fun activities that are planned. We not only play games but also do arts and crafts, dance parties, and have fun everyday. I look forward to having a great summer!!